TODAY'S RADIO BROADCASTERS GET YOU CONNECTED TO VOTERS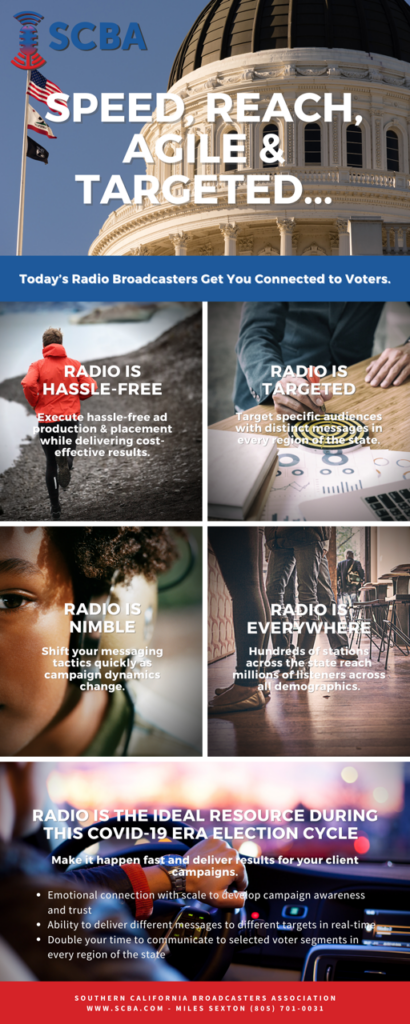 RADIO IS HASSLE-FREE


Execute hassle-free ad production & placement while delivering cost-effective results.

RADIO IS TARGETED


Target specific audiences with distinct messages in every region of the state.

RADIO IS NIMBLE


Shift your messaging tactics quickly as campaign dynamics change.

RADIO IS EVERYWHERE


Hundreds of stations across the state reach millions of listeners across all demographics.
RADIO IS THE IDEAL RESOURCE DURING THIS COVID-19 ERA ELECTION CYCLE
Emotional connection with scale to develop campaign awareness and trust
Ability to deliver different messages to different targets in real-time
Double your time to communicate to selected voter segments in every region of the state

Speed, Reach, Agile & Targeted…
---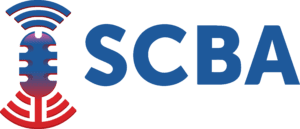 SOUTHERN CALIFORNIA BROADCASTERS ASSOCIATION
WWW.SCBA.COM – MILES SEXTON (805) 701-0031